These fast-paced mysteries feature Benjamin Bradshaw, Professor of Electrical Engineering at the University of Washington. Bradshaw's electrical forensic and investigative skills, combined with a keen understanding of human nature, bring the Seattle Police, and murder, often to his doorstep during the social and scientific turmoil of the early twentieth century.
All three books in the series thus far have earned the Washington Academy of Sciences Seal-of-Approval for Science.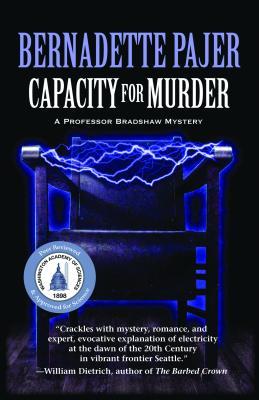 BOOK 3: CAPACITY FOR MURDER
Healing Sands Sanitarium, northwest of Hoquiam, Washington, sits on the sandy doorstep of the Pacific Ocean. Famed for its restorative rest-cure, fermented diets, and Dr. Hornsby's electrotherapeutics, no one has ever died at Healing Sands. Until now. When Professor Bradshaw is summoned to investigate, he knows this was no accident, but his only clue to foul play is as insubstantial as smoke—to anyone other than an electrical engineer. Suspects are limited to a handful whose lives—and lies—must be exhumed and examined. A sinister tale emerges as deep undercurrents turn personal, provoking Bradshaw to make a decision about the woman he loves. And then an everyday object provides the key, alerting Bradshaw that one among them is a walking dead man, and another possesses the capacity for murder.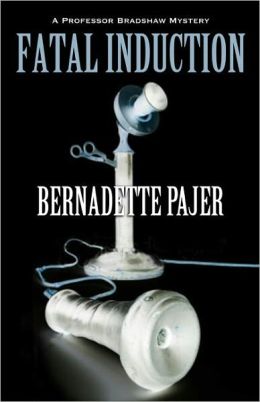 BOOK 2: FATAL INDUCTION
The race to win an electrical competition sparks Professor Bradshaw's obsession for invention in this sequel to A SPARK OF DEATH, but the search for a child who may have witnessed a murder forces him to transform his contest entry into a trap to catch a killer.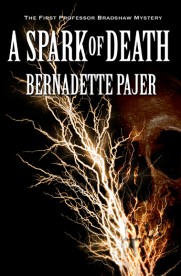 Book 1: A SPARK OF DEATH
In 1901 Seattle, a puzzling electrocution points to murder. University of Washington Professor Benjamin Bradshaw is the chief suspect. To protect himself, and his son, Bradshaw hunts for the true killer. Death lurks everywhere—disguised as accidents. Before it's too late, will he discover the circuit path that led to a spark of death.